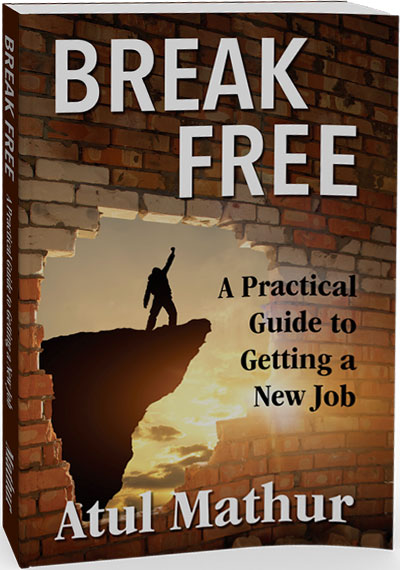 Description
The process of getting a new job seems straightforward: find job opportunities, send resumes, appear at interviews, and accept job offers. Indeed, it is far from rocket science. Yet scores of highly capable, sincere, and hardworking people often remain stuck in undesirable jobs or struggle with unemployment for painfully long periods of time. Why?
'How to get a new job' is one of the most useful but taken-for-granted and ignored subjects. Lacking understanding of what works and what doesn't in the job market, many people end up stretching their job search longer than necessary or simply giving up. You need not be among them.
The purpose of this book is to help you BREAK FREE from your current situation—whether unemployed or trapped in an unsatisfying job—by giving you clear, concise, and practical strategies for getting a new job.
Ordering
International: To order, please click:
Singapore: Please contact Atul Mathur at < atul[at]atulmathur.com >